OUR PROUD HISTORY
TODAY
A MULTI-AWARDED GROUP
Recognised as one of the best banks in France and awarded "The Best French Bank Group" by World Finance, Global Finance and The Banker, CIC Group continues to be one of the leading banks in France, ranking amongst the most stable and safest eurozone banks in terms of CET1 Ratio.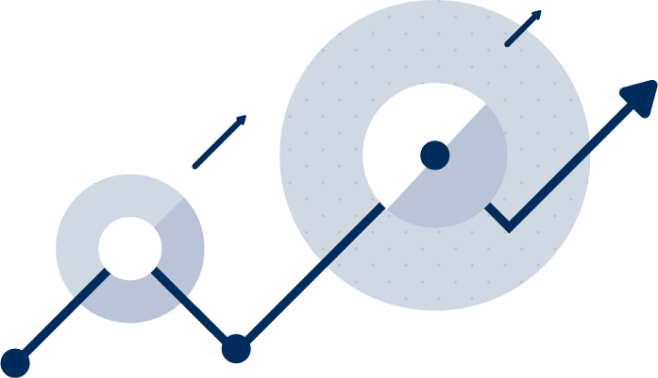 2020

Crédit Mutuel Alliance Fédérale reinforces its strategic plan 2019/2023

2019

FRENCH BANK OF THE YEAR

Crédit Mutuel is named 'French Bank of the Year' by The Banker.

2018

CM11 is renamed « Crédit Mutuel Alliance Fédérale »

2017

MERGER AND INNOVATION

Crédit Mutuel Nord Europe finalized the merger between it Belgian subsidiaries Beobank and BKCP Bank.

Watson, an innovative cognitive technology to support relation with clients.

2016

GE ACQUISITIONS

BFCM completes its acquisition of General Electric's leasing and factoring businesses in France & Germany, operating under the 'Targo Commercial Finance' name in Germany and under the names ' CIC leasing Solutions' and 'Factofrance' in France.

2016

HONG KONG LICENCE

The Hong Kong Monetary Authority grants a banking licence to CIC marking the bank's expansion and growth in Asia.

2013

NETWORK IN SPAIN

CIC enters a joint venture partnership with Banco Popular Español S.A. With the aim of operating a network in Spain of almost 2,400 ATMs by the end of 2015, raising the profile of its Spanish subsidiary, Targobank, and visibility of CIC internationally.

2009

EXPANDING CONSUMER FINANCE

BFCM acquires a majority stake in Cofidis Participations, expanding CIC's consumer finance business in France and strengthening its international footprint.

2008

ACQUISITIONS

CIC acquires the consumer banking operations of Citibank in Germany and rebrands it Targo Bank. In April 2009, CIC acquires the Spanish Bank, Banco Popular's network in France and renames it CIC Iberbanco.

1998

ACQUISITION BY

CRÉDIT MUTUEL

Crédit Mutuel acquires CIC and creates the Crédit Mutuel Alliance Fédérale. The bank is now a public company listed on the Paris Stock Exchange, with more than 97% of shares controlled by Crédit Mutuel Group.

1996

PRIVATISATION

The French government privatises the Crédit Mutuel Alliance Fédérale in an over-the-counter procedure that continues into 1997.

1995

STRUCTURED FINANCE

The establishment of the Structured Finance (starting with Project Finance) business line specialising in providing long-term support to clients, best-in-class financing solutions, and expert risk management advice.

1984

CORPORATE FINANCE

CIC Singapore began its corporate financing activities in the Asia Pacific region, adopting a client-centric business model that provides customised and innovative solutions to meet clients' financing and investment needs.

1984

SINGAPORE PRESENCE

The Crédit Mutuel Alliance Fédérale expands to Asia Pacific with the establishment of the Singapore branch.

1982 to 1984

NATIONALISATION

CIC along with nine regional banks are nationalised. This leads to the creation of a holding company for the group and the introduction of a new shareholder, The Groupe des Assurances Nationales (G.A.N.).

1930 to 1970

EXPANSION

CIC and its regional banks undergo a period of expansion. In 1968, the Suez-Union des Mines group takes control of CIC.

1918 to 1929

UNIFICATION

CIC takes equity stakes in regional banks: Banque Dupont, Banque Scalbert, Crédit Havrais, Crédit de l'Ouest, etc. In 1929, Union des Banques Régionales pour le Crédit Industriel (UBR) is created, unifying 18 regional and local banks. CIC founds Société de Secours Mutuels in the same year.

1882

A FINANCIAL COOPERATIVE

Crédit Mutuel is founded as a credit union "a la Francaise". As a member-owned financial cooperative its purpose is to promote thrift, offer credit at competitive rates and provide comprehensive financial services to its clients.

1871

THE ORIGINS

An enterprising group of bankers and entrepreneurs from Basel establish the Banque d'Alsace et de Lorraine (BAL) in Strasbourg. In 1909 the first banking counter opens in Basel and BAL since establishes itself as a universal bank with eight locations in all Swiss language regions. In 2008 it is renamed Bank CIC (Switzerland) Ltd.

1859

IMPERIAL DECREE

Société Générale de Crédit Industriel et Commercial is founded on May 7 by imperial decree of Napoléon III.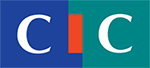 From its humble origins, the Crédit Mutuel Alliance Fédérale is now one of the leading banks in France and ranks as amongst the most stable and safest Eurozone banks in terms of CET1 Ratio.